Chain Link Fence Installations in Bethel Park, Coraopolis, & Nearby PA & WV
A Durable fence that blends with your landscaping & provides protection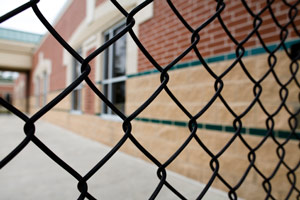 Chain link fences are ideal for security purposes.
Chain link fencing is one of the most practical options available, as it is maintenance-free and will add value and security to your property without obstructing your view. Chain link fences are a great option for keeping your pets in your yard or for enclosing your pool area. Pro Fence & Railing installs residential galvanized chain link fence, as well as fencing with vinyl and aluminum coatings. We have fences in a variety of styles, colors, and heights to enhance your landscaping. We can help you choose the best solution for your property.
Call us at 1-844-385-8831 or click below to request your free quote and on-site fence design consultation today!
Before and After
Before

After

Rear Yard Chain Link Installation in Castle Shannon, PA

Our customer contacted us to help find a solution to enclosing their rear yard. We worked with our customer and went with a 4' chain link fence with 2 gates.
We install chain link fences for a variety of applications
Yard fencing
Pet enclosures
Pool fencing
Privacy fencing
Security fencing
Get the best solution for your fence needs with Pro Fence & Railing
If you have a large yard or area that you need to secure, a chain link fence is a strong, durable and affordable solution. If you are looking to add privacy as well as security, we can install your chain link fence with slats. In addition to quality fencing, we also offer all the fittings you need for your project, including hinges, latches, and drop rods.
Pro Fence & Railing are your local experts for all your residential fencing needs. Contact us today to schedule your no-cost consultation and get a free estimate for your fence installation project. We install quality fences in Coraopolis, Cranberry Township, Wexford, Bridgeville, Allison Park, Gibsonia, Sewickley and many areas of Pennsylvania.